Iced tea is a trendy drink due to its refreshing power, especially in hot seasons. Its preparation is based on the traditional way tea is prepared, but it is served cold instead of hot. For this reason, it is one of the preferred healthy drinks for summer. The best way to stay hydrated is to learn how to make iced tea for the summer.
Types of tea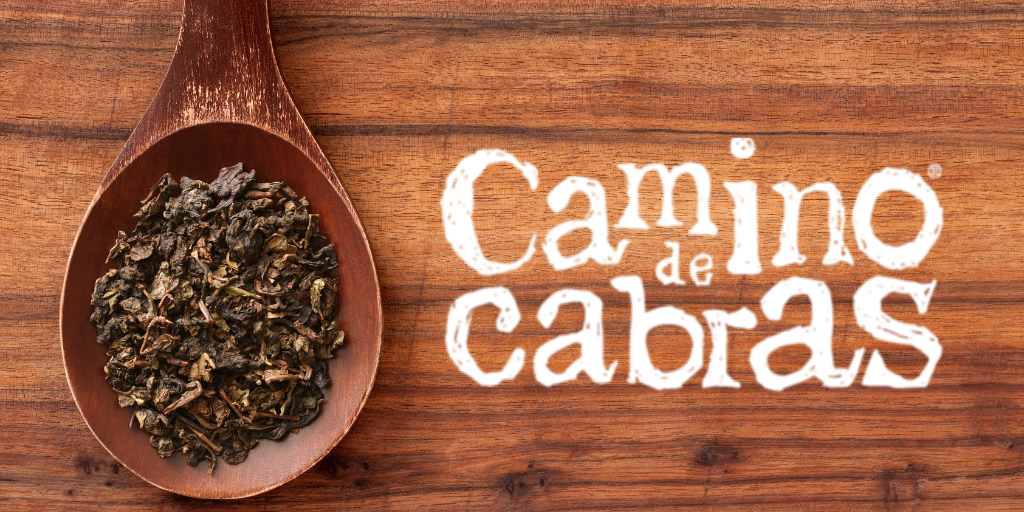 To prepare iced tea in summer, you can use any tea of your choice. At Camino de Cabras we have different unique and healthy combinations of functional gourmet teas that are also perfect for preparing as iced tea. Depending on their ingredients, some will be more refreshing than others. Another important consideration is that it can be prepared in two ways, with ice or letting the water cool.
Benefits of our teas
Directly from the best plantations to your home.

No additives or banned substances.

100% natural blends created with the most appreciated treasures of nature.

We seek select crops from the most remote regions of the planet.

Maximum quality.

Unique flavors and aromas.

Only the best whole leaves and vegetable varieties, hardly crushed, become part of our functional teas.

They are suitable for vegans, and gluten-free.
Please get to know the different teas we have for you manufactured by hand and in a sustainable way with the environment. Each one has a specific function according to the needs of your body. Visit our website!
Types of iced tea preparation
There are different ways to learn how to prepare iced tea to cool off during the summer. Here we will show you the best known.
Cold tea: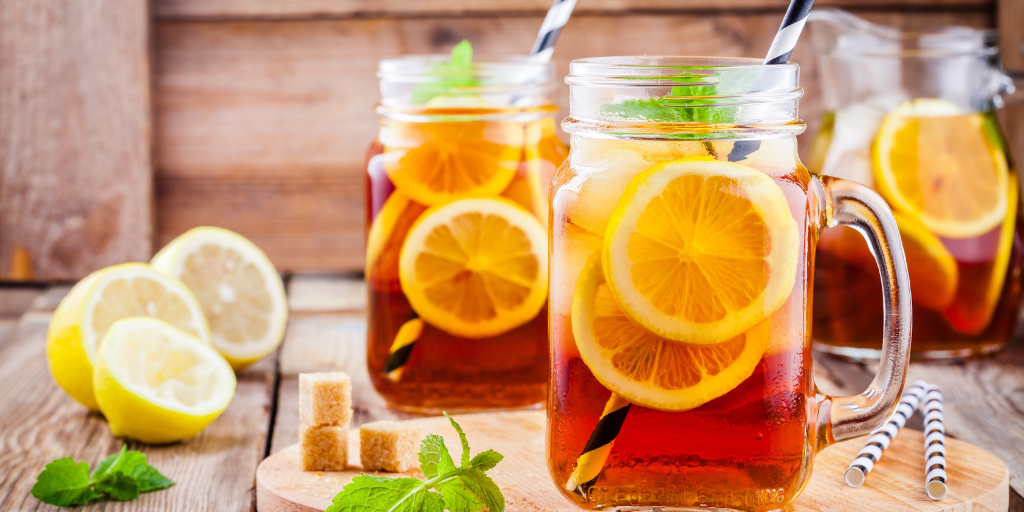 It is known as cold tea mainly when ice is not used for its preparation.
Ingredients:
To prepare a jar, you will need:
15 grams of tea.
One liter of cold or natural water.

Sweetener or honey to taste.

One jar.
Quick preparation:
We prepare the tea in the usual way with a liter of water. Remember that if you want more flavor, you should add more tea and not more time during the infusion.
When the tea is ready as an infusion, you must sweeten it if you wish. It is the perfect time for it to dissolve well.
Finally, take it to the fridge to cool. Before serving, you can add fruit to decorate.
Suppose you are going to prepare it with ice instead of cold water. It is best to make the tea with only half the water to concentrate the infusion.
Preparation in the traditional way:
Select your favorite tea and the container where you will prepare it. It is usually prepared at night to enjoy it the next day, so the ideal is to prepare at least a 1-liter jar.
Add the water to the pitcher, and then add the tea. For greater ease, you can use the paper filters they sell for teapots. Keep the necessary time and then remove the tea.
While the tea stays hot, you can add the ingredient of your choice to sweeten it.
Add a little ice to remove excess heat and wait for it to cool down before putting it in the fridge. Don't put it hot.
Please wait at least 2 hours for it to be completely cold.
You can add fruit slices to decorate and then serve.
Cold brew tea: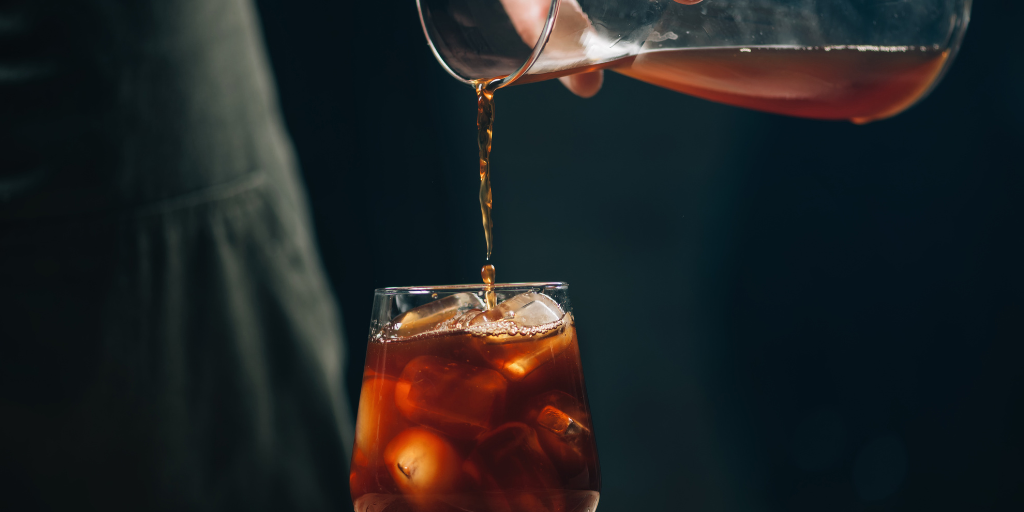 The cold brew method was first introduced for making coffee with cold water or room temperature using an immersion or dripping method for several hours. Before serving, it is filtered, and an intense, highly concentrated coffee is obtained. Due to the popularity of this way of preparing cold coffee, this method was also adapted to make cold tea.
The main difference between cold brew and iced tea is that the latter is prepared with hot water, and then chilled or ice is added. For cold brew, only cold water is used. If you want to prepare cold brew tea, you must know the two preparation forms we mentioned, immersion and dripping.
By immersion: Because it is the simplest way, it is the most popular. You only need a container to pour the tea. It can be made of glass. Then cold water is added and left to infuse for several hours. Once the determined time has passed, it should be filtered, giving the tea to another container.
Drip: Also called a cold tower, it is a method designed specifically for that. It contains the container where the tea goes, another container for the water and ice, and one for the final tea. The base container has an adjustable dripper so you can set how many hours of cold water will fall on the tea. The drops of water do not fall directly on the tea, since the container is covered by a paper filter that is responsible for distributing the water. Finally, the tea drips out into the final container.
The proportion of tea and water is different for the cold brew method. When it is prepared traditionally with hot water, approximately 1g of coffee per 15 ml of water is recommended.
Recipe:
Ingredients:
4g of tea or 2 teaspoons of tea.
Cold water at room temperature.
Preparation:
For every 100 milliliters of water, you can use 100 grams of tea. Pass the tea strands to the water and wait for them to hydrate. Cover the container and take it to the refrigerator for 8 hours.
At the end of this time, you will obtain an infusion with a higher sweetness than usual but naturally. For this reason, it is unnecessary to sweeten it if you want it healthier. Finally, filter and serve. Once you learn how to prepare cold brew iced tea, you will love it.
Extra recommendations for preparing iced tea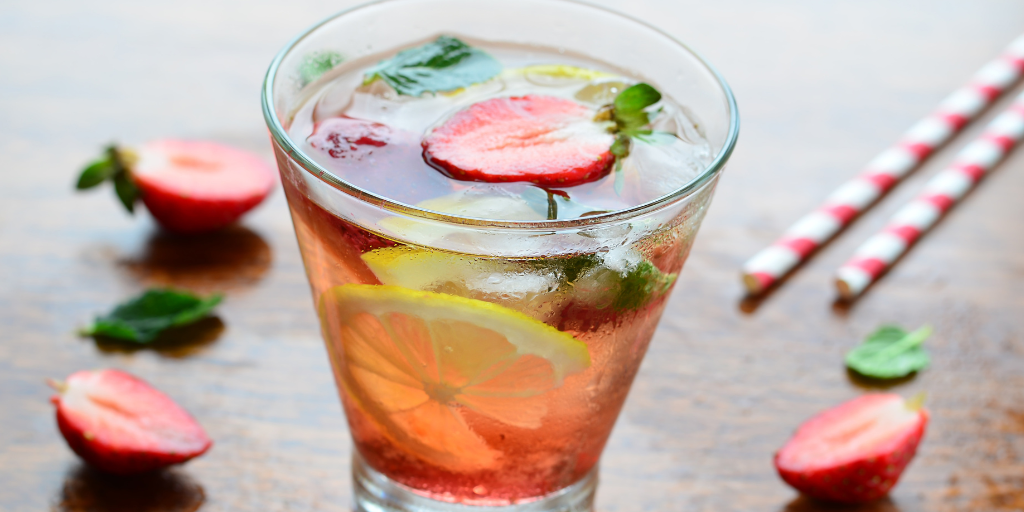 Even though its main iced tea ingredients are tea strands and water, you can also add ingredients like chopped fruit for extra flavor. The most recommended for iced tea are citrus fruits such as lemon, orange or tangerine. Fruits that are also refreshing.
Today there are also those who add milk to it, such as the well-known bubble tea. You can also add sprigs of fresh mint or spearmint for a fresh scent.
Finally, to sweeten it there are also various options. No need to add sugar. But if you want to sweeten it a little in a healthier way you can use sweetener or honey. With the cold brew method you will see that neither of these options is necessary. Now that you know how to prepare a healthy iced tea for the summer, surprise everyone at home and cool off.